Product Features:
Suitable for console: SWITCH / SWITCH LITE consoles.

Classic arcade button design, joystick control, provide players with better game control methods, increase game fun, especially suitable for fighting games..

Plug and play, no need to set.

Plug in the power supply to work, no power or battery.

Optional charging function. The consoles can be recharged through the power adapter, allowing the player to keep powering up during the game..

Beautiful design, cool shape, black / blue / red color matching.

Support TURBO continuous play function, subdue the enemy with one stroke.

HOME button design, one button return.

13 function buttons, the keys are sensitive.

Small size, size 114*140*62mm and weight 200g, it is very convenient for daily use and travel.

SWITCH/SWITCH LITE transforms into the strongest desktop arcade, no need to use any small arcade, and an NS solves all your needs.

One machine is versatile and can be used as a base.
Product Parameters:
1.Colour:
Red/black HS-SM319/HS-SM319C

2.Controller parameters:
Product size: 114*140*60mm
Product weight: 0.200kg
Material: ABS
Product color: Upper cover (black) + lower cover (black) + decorative bar rocker body (blue / red) + button (black) color optional
Small button silk print: White A,B,X,Y
Note: This product does not contain power

3.Electrical parameters:
| | |
| --- | --- |
| Compatible operating platform: | SWITCH /SWITCH LITE |
| Console connection interface: | TYPE C |
| Power interface: | TYPE C |
| Input voltage: | DC16V |
| Input current: | 2.6A |
| Function key: | A,B,X,Y,L,R,ZL,ZR,+,-,T,HOME,L3 |

4. Packaging Parameters:
Single package weight: 0.58kg
Color box size: 16.8*6.3*17.2CM
Packing quantity: sets / box
Packing size:
Gross weight: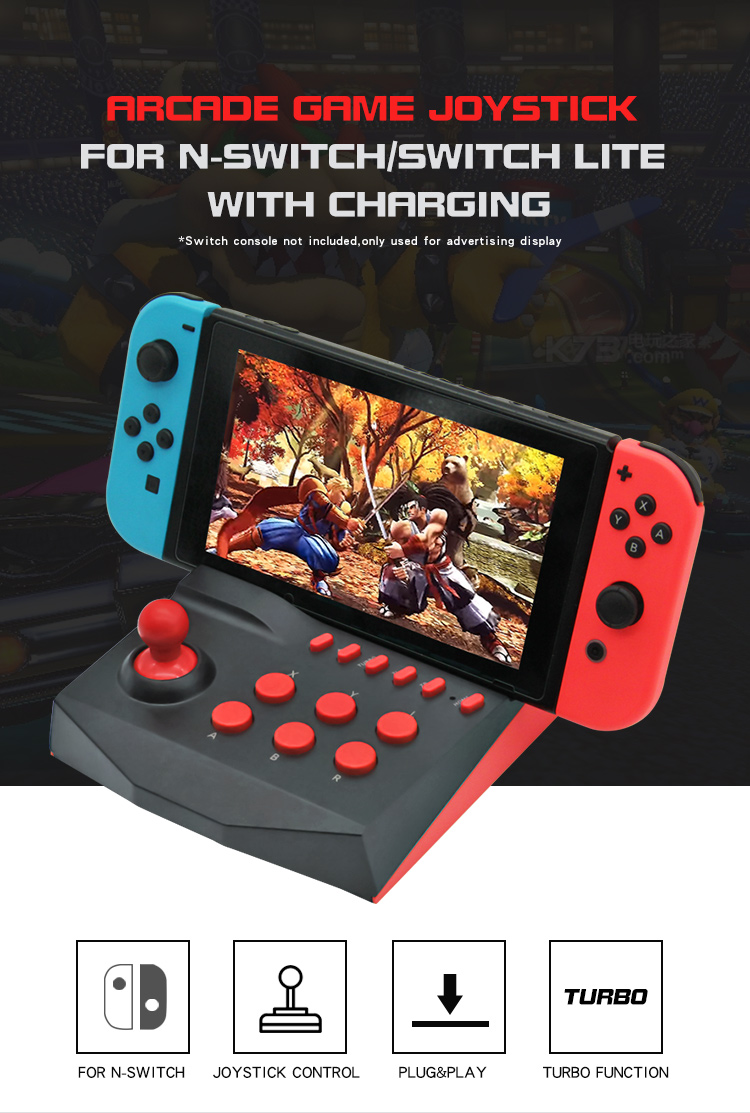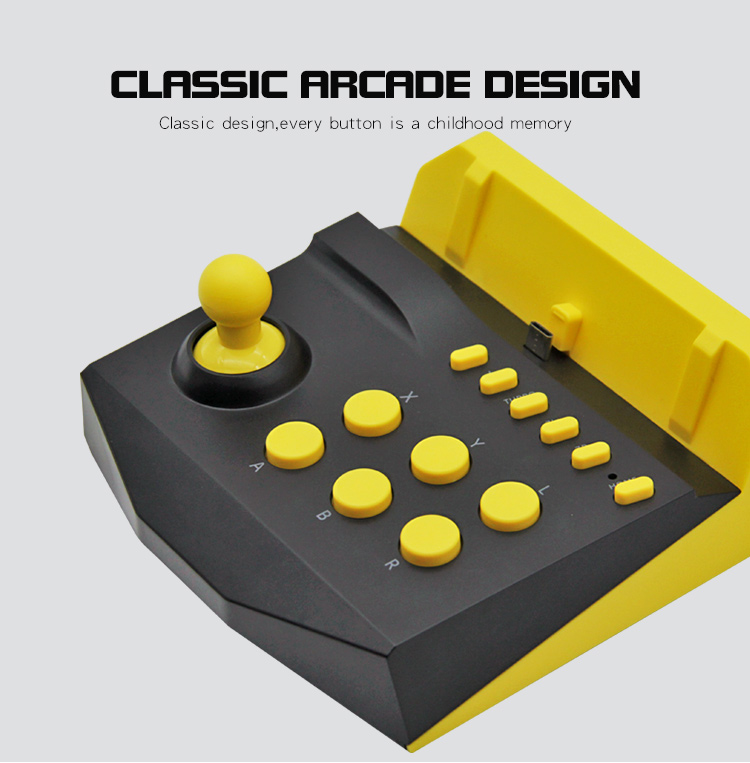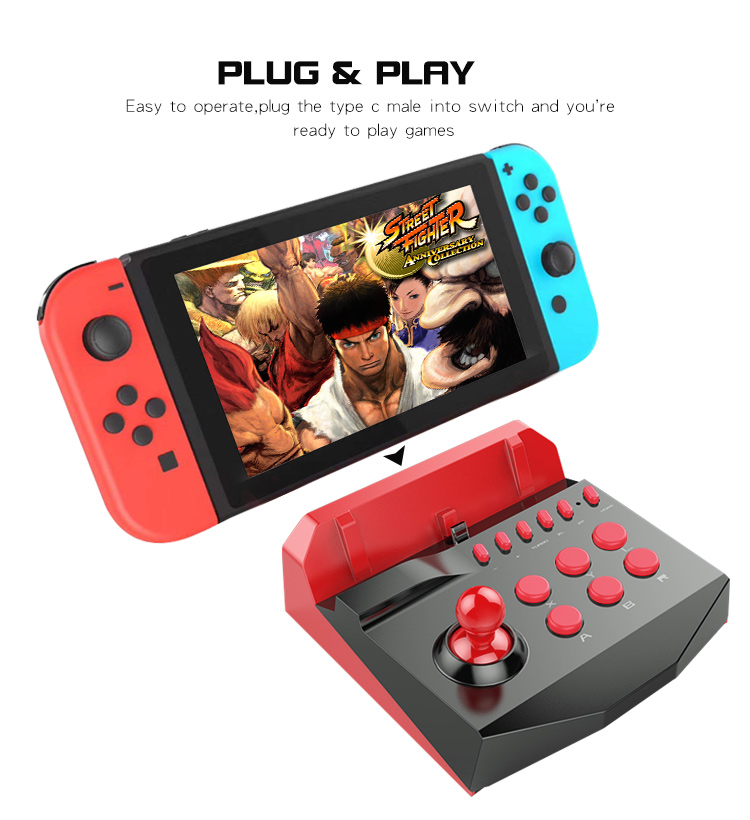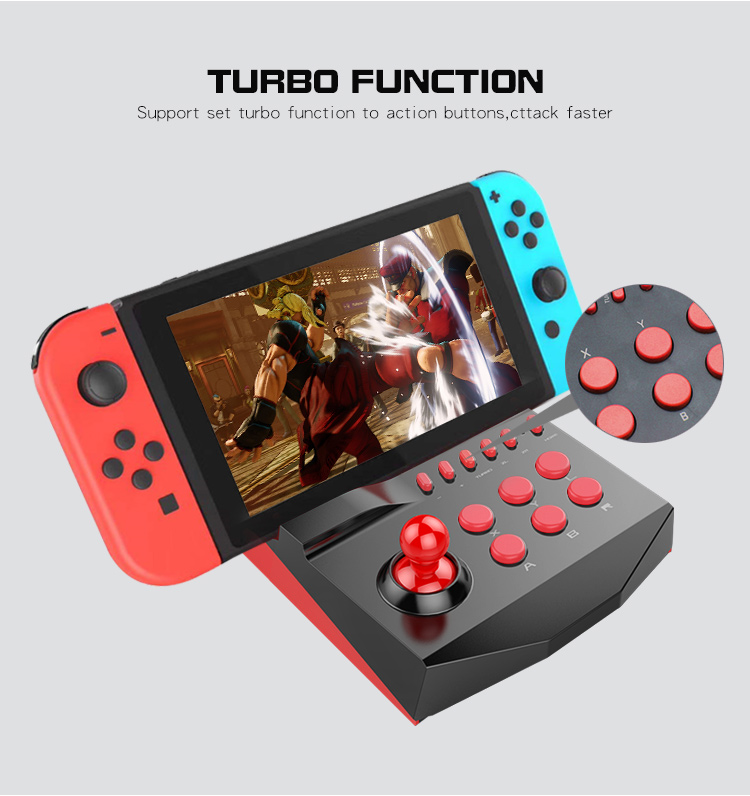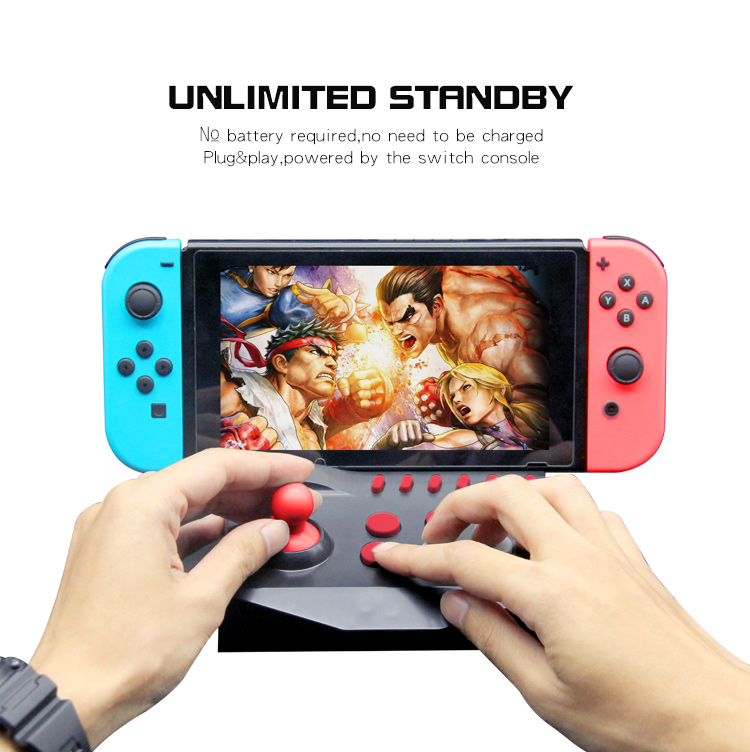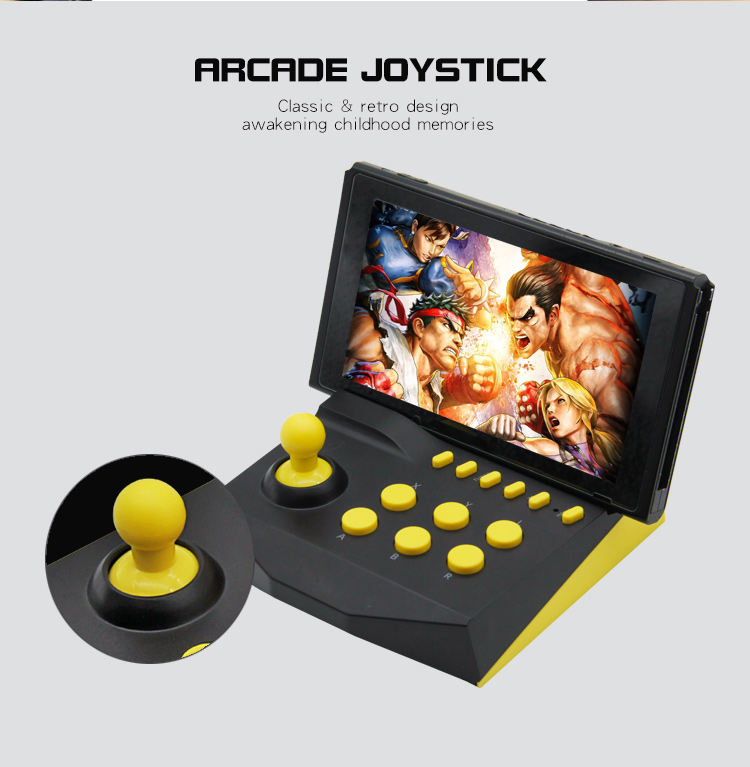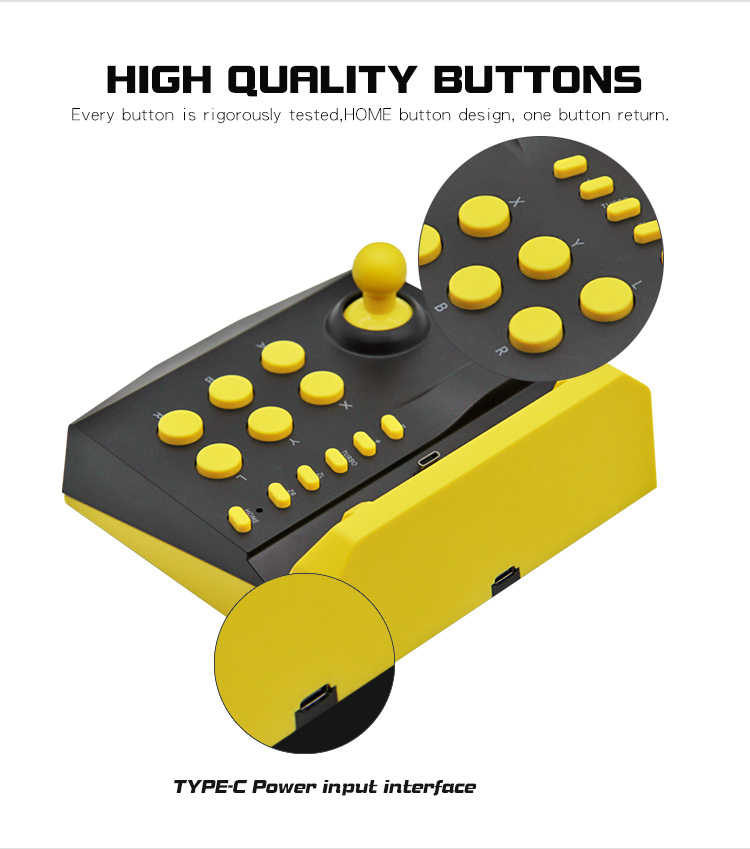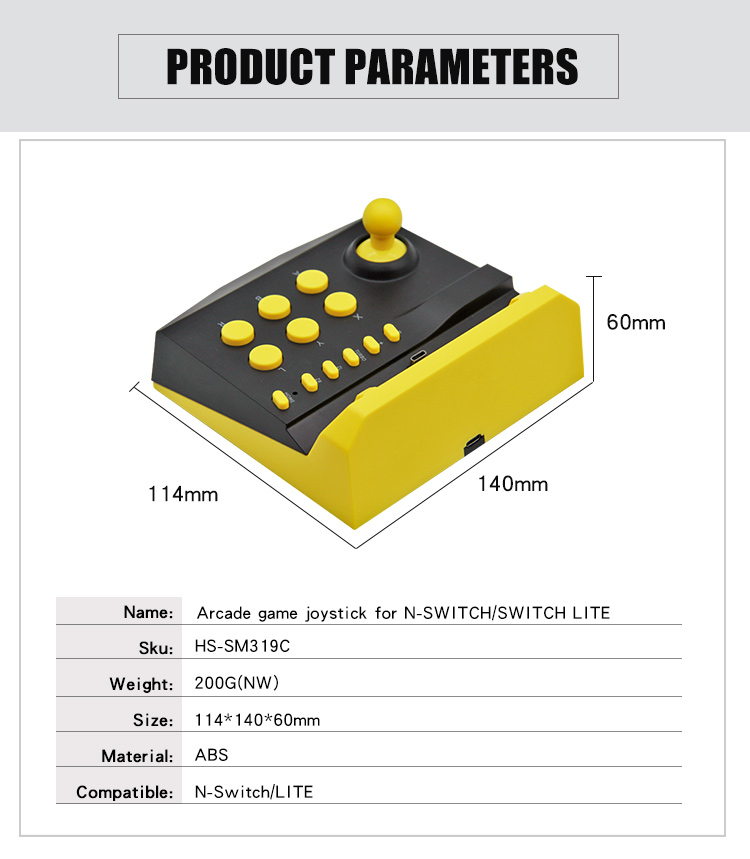 Purchase History
| Date | Quantity | Country | Purchaser |
| --- | --- | --- | --- |
| 2019/12/11 13:47 | 10 | Mexico | Noe Ricardo *** |